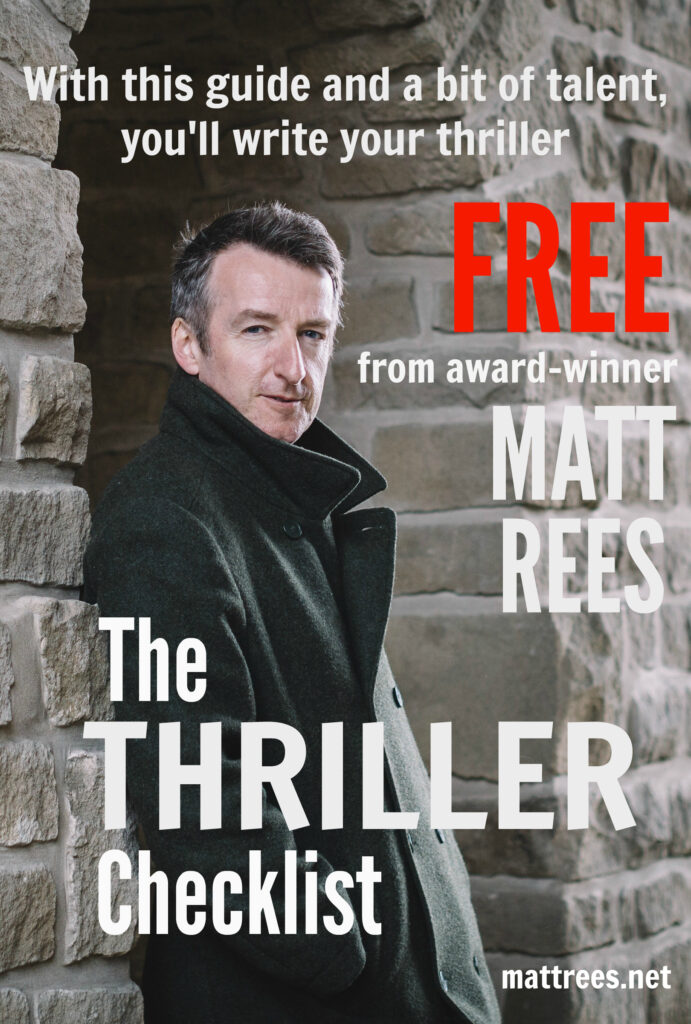 Get a FREE ebook on how to write a thriller
Click the photo to download your FREE guidelines for writing a thriller from award-winning novelist Matt Rees. THE THRILLER CHECKLIST is a no-nonsense guide to help you develop your idea for a thriller, plot it, and start writing, with lots of tips and tricks.
The Thriller Checklist includes a diagram Matt made that will help you plot out your book. Most importantly it'll help you see a "picture" of the book. That will enable you to see exactly where you are in your book and to identify the places you need to change or develop further. Matt draws a diagram like that for every one of his prize-winnging thrillers. He also uses every one of the tips in this practical guide to writing.
Most thriller writing books have so much to say they'll leave you wondering where to start. They also cost money. This is just as much as you need–and its FREE.