The thirteenth installment of a FREE thriller in serial form. Matt reads his psychological thriller DEAD EVERY DAY. In this installment Brady tries to persuade Callan that he should be committed to an asylum, only for a new danger to overtake him and put him on the run. Get Matt's FREE ebook too.
Get the Podcast: Download the MP3
Subscribe on iTunes Listen on Stitcher.

Get a FREE ebook of my crime stories.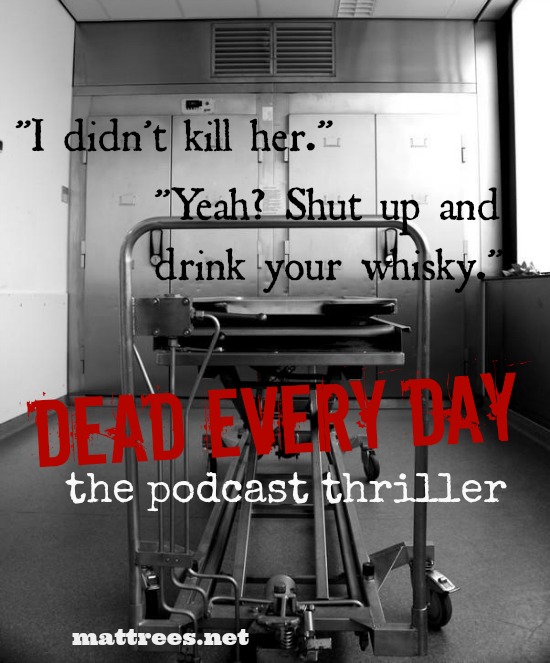 Related articles across the web