The twelfth installment of a FREE thriller in serial form. Matt reads his psychological thriller DEAD EVERY DAY. In this installment Callan's parents invite a psychiatrist friend to join them at their Long Island home. Callan realizes they think he's crazy. A bad girl, a bad pill, and you're Dead Every Day. Get Matt's FREE ebook too.
Get the Podcast: Download the MP3
Subscribe on iTunes Listen on Stitcher.

Get a FREE ebook of my crime stories.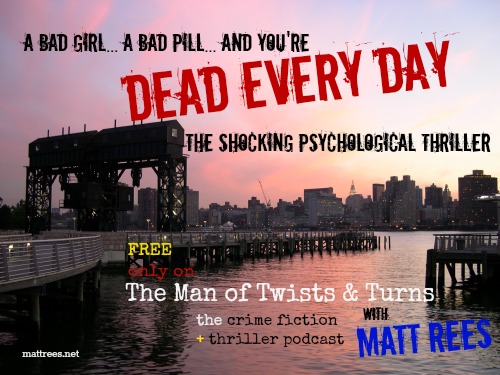 Related articles across the web