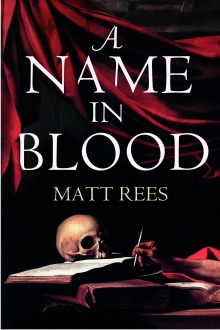 The great Italian painter Caravaggio was threatened with death by the Knights of Malta and by the family of a man he had slain in a duel and was in love with one of his models, according to a scoop in The News of the World which was never published because of the demise of the London tabloid.
The News of the World, which was closed by owner Rupert Murdoch because of a phone-hacking scandal, appears to have gathered its information for the Caravaggio scoop by hacking into the early-Baroque painter's voicemail.
"Caravaggio, you're a dead man," said one unidentified caller from a number with a Maltese country code. "We're coming to get you."
Another caller, whose number had a Roman area code, claimed responsibility for an attack which left Caravaggio scarred and said it was in revenge for killing Ranuccio Tomassoni in a duel in 1605. The scar was intended to mark him with shame. "But now we've decided to get rid of you for good," the voice mail says.
Voice messages from a girl named Lena, the model for some of Caravaggio's most well-known Madonnas, are described as "steamy" and "saucy" by The News of the World article.
Matt Rees, whose novel about the mysterious death of Caravaggio "A Name in Blood" was published this month in the UK, says the voice mails show that Caravaggio was ahead of his time as a painter and as a user of technology. "I'm convinced by the evidence, for example, that he used a camera obscura to obtain his characteristic light-dark effect, because he was aware of the latest scientific discoveries," says Rees.
"I'm sure the cellphone he had in those days, however, must've been one of the big old ones with the separate battery pack. It'd look a lot less modern today than one of the paintings Caravaggio made four hundred years ago and which have had such an effect on the way we look at images today."
The voice mails don't resolve the debate over how Caravaggio died, Rees points out. "Art historians often say he died of nothing more than a fever, and the voice mails leave us wondering if it was the Knights of Malta, the Tomassoni relatives, or perhaps someone else," Rees says. "To really understand what happened, you'd have to read 'A Name in Blood.'"