About the time Caravaggio was painting his masterpieces in Italy, Miguel de Cervantes observed that "Good painters imitate nature. Bad ones spew it up." Forging seems to me more accurate than imitation. As I researched my Caravaggio novel A NAME IN BLOOD, which is out in the UK on 5 July, I realized I had to learn how to paint with oils if I was to describe the maestro at work. Here are some of my re-forgings (because the original forgeries of nature were by Caravaggio).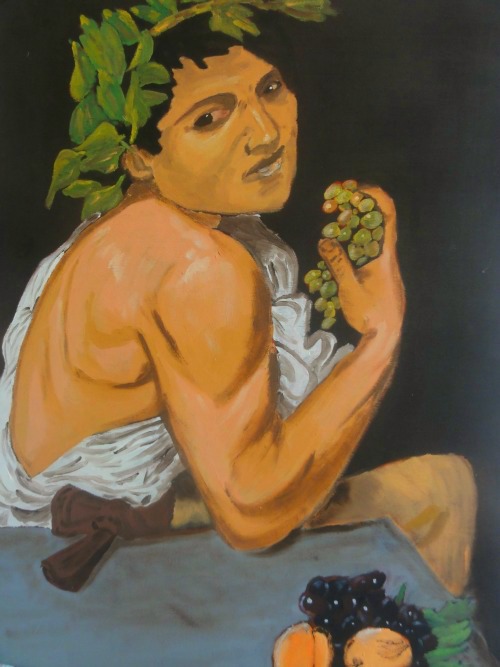 Caravaggio painted his "Sick Bacchus" when he was young and penniless and living what might be described as a sordidly "downtown" lifestyle. I love the way he worked with the unhealthy skin and the rheumy eyes in his self-portrait. It's very wantonly sexual and depraved.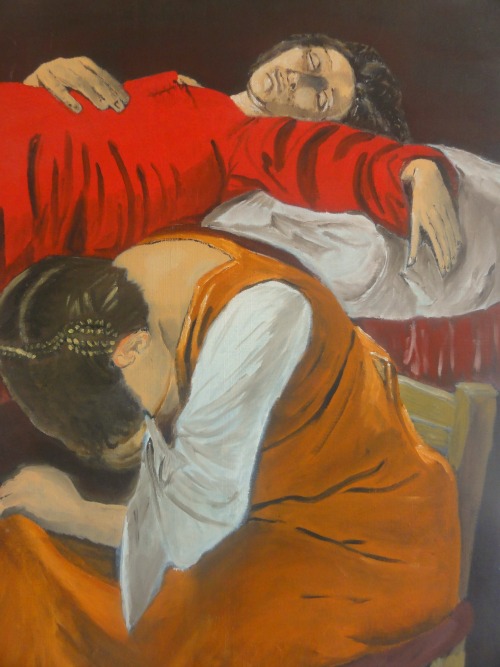 This detail from "Death of the Virgin" is important to the story of A NAME IN BLOOD. It also features Lena, Caravaggio's model and, I think, lover, as the dead woman. Whereas the big test in "Sick Bacchus" is to depict skin, here it's more to do with cloth and depth of field.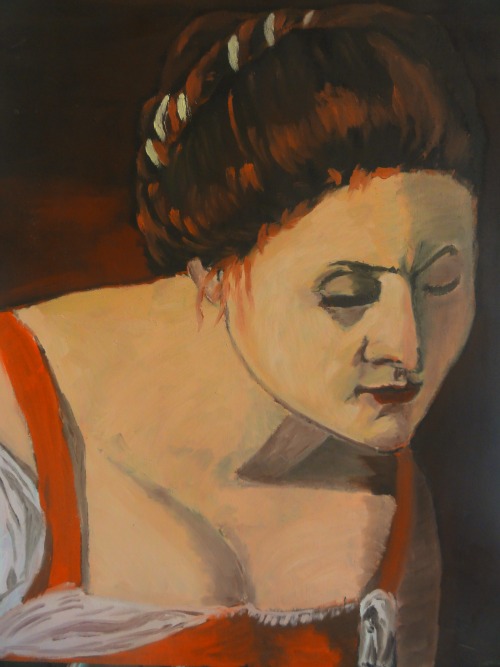 Lena was Caravaggio's model in the "Madonna with the Serpent," which as devoted readers of this blog will know is my all-time favorite painting. I painted it a number of times, working and reworking Lena's face. In this one, she came out looking rather like my maternal grandmother in her younger days…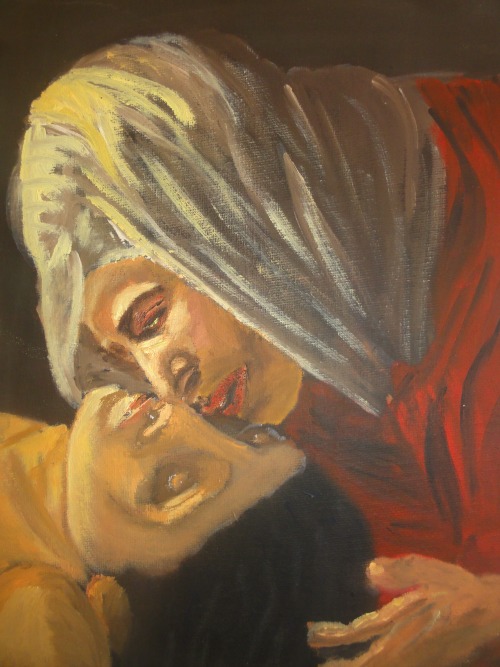 Caravaggio's brushwork became swifter as he went on the run from a death sentence. That's why the "Raising of Lazarus" he painted in Sicily is so fascinating to me. I even wrote a short story about it, which you can download if you like as a taster for the novel.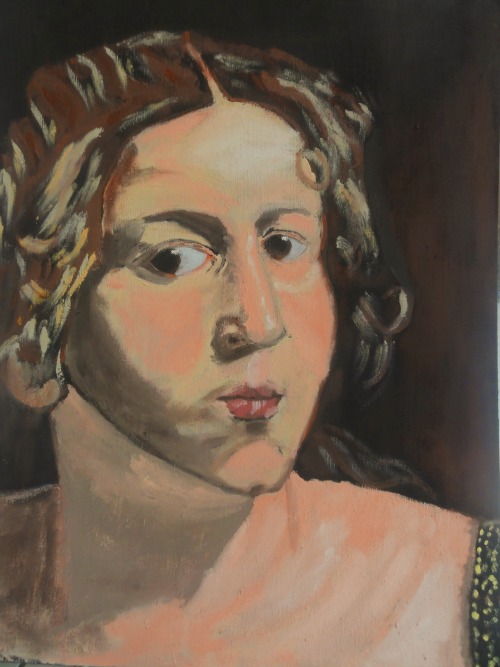 The reason I first conceived of a Caravaggio novel was this painting. It's a detail from "St. Catherine of Alexandria," which I saw in Madrid some years ago at the Thyssen gallery. I suppose I felt seduced by the model, Fillide Melandroni. She was perhaps gulling me, because Fillide was a whore. Or maybe after 400 years, she's no longer just doing it for money…

One of Caravaggio's final paintings — perhaps his very last — is the "Martyrdom of St. Ursula." He had reduced his technique to the barest of light emerging from the shadows. His own face emerges over the shoulder of the saint, craning to see the arrow pierce her breast.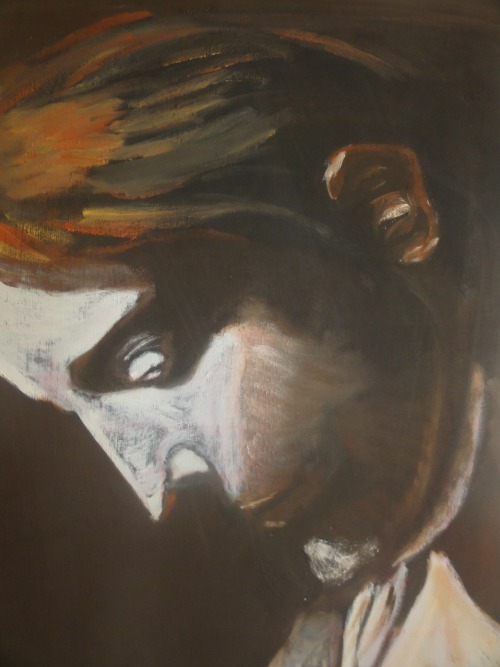 Meanwhile Ursula's face is highlighted and shadowed in a way that was surely astonishing to Caravaggio's contemporaries. It's in Naples today.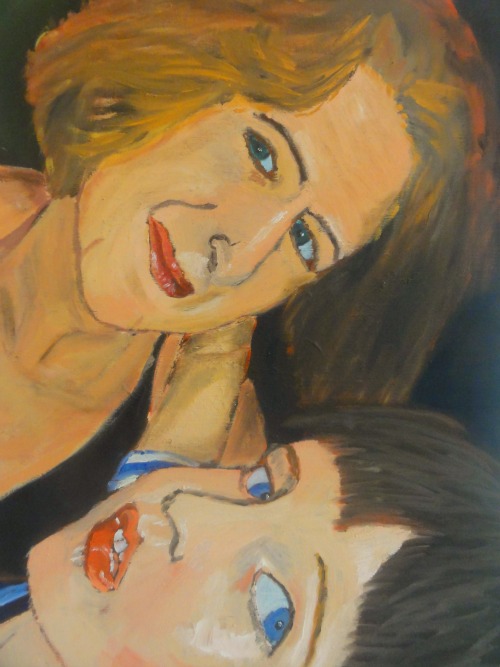 Sadly for Caravaggio he never got to meet these two. It's a portrait of my wife and son. I couldn't get my wife quite as lovely as she truly is. But I think I captured the intelligent naughtiness and wit of little Cai.