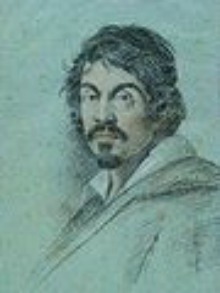 In July 1610, Michelangelo Merisi, who is known as Caravaggio, was the most famous and controversial artist in Italy. He had killed a man in a duel and was on the run from a powerful Knight of Malta whom the latest research suggests he had injured in a brawl. Then he disappeared.
Most art historians have long accepted a strange and unlikely explanation for Caravaggio's death. Caravaggio left Naples for Rome where he expected to be pardoned for the homicide in the duel and to re-enter the good graces of the Papal nephew, Cardinal Scipione Borghese. But when he disembarked near Rome, Caravaggio was arrested – either through treachery or mistaken identity – and his baggage sailed away with the paintings he had completed to buy his pardon. By the time he was released, he was crazed with rage, frustration and fear. He chased off after the boat up a hundred or so miles of malaria coastline, took fever, and died.
The best one can say about that is: Maybe. As a crime novelist, naturally, I like to think: Maybe not.
My long road of research for my Caravaggio novel A Name in Blood began with Peter Robb's fabulous biography "M: The Man Who Became Caravaggio." An Australian who lived a long time in southern Italy, Robb's account of Caravaggio's life is detailed in a non-academic way and deeply felt. He examines the mystery surrounding Caravaggio's disappearance without prejudice, which earned Robb quite a deal of criticism from Caravaggio "scholars" when he published his book in 1998. Academics tend to assume that considering anything other than the hashed-over version of Caravaggio's death represents a foray into sensationalism, rather than simple curiosity about how this most dynamic of Italian artists simply vanished.
(I encountered a similar preference for the boring and quotidian in professors writing about Mozart's death, while I researched the composer's mysterious end for my novel Mozart's Last Aria. Somehow academics seem committed to taking history's dramatic events and making them appear as banal as another day in the faculty canteen, and they get inordinately angry with someone like me who decides to eat lunch off campus.)
Vincenzo Pacelli, a University of Naples professor, is the only academic to have asserted (in an 2012 book) that Caravaggio was murdered. He's often given the brush off, damned with faint praise, by other art historians.
Not long ago an Italian documentarian with a reputation for sensationalism claimed to have found DNA proof that Caravaggio was buried in Porto Ercole, the Tuscan town where conventional wisdom always claimed he died. That was trumpeted as the kind of astounding material the documentarian always unearthed. Whereas, in fact, it's hardly sensational to have proven the theory of four hundred years correct.
In fact, the documentarian hadn't proven anything. He had found the bones to have a DNA link to a few people in the town of Caravaggio believed to be related to the artist. But that kind of DNA test can prove that I'm related to a chimpanzee. Because I am, in DNA terms.
Even if Caravaggio was buried at Porto Ercole, the glee of the conventionalists in the debate over the artist's death was false. If he was buried there, they argued, their theory was correct. Not so. If he was buried in Porto Ercole, it proves only that Caravaggio died. Somewhere. And his body ended up in Porto Ercole. How he died remains a question.
A question that a novel can resolve perhaps as well as an academic article. As a novelist I approached the question by looking at historical research–but also by delving into areas closed to academics: the emotions of the real historical characters in the novel, and my theory of why Caravaggio was so eager to return to Rome. I believe it wasn't only for the sake of artistic prominence in the Eternal City.
Of course, to find out what I think was driving him, you'll have to read A Name in Blood.