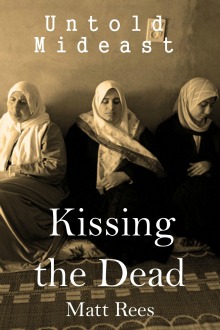 Kissing the Dead: The Revenge of a Betrayed Hamas Leader
As a special promotion I'm offering this long-form piece of journalism free until Saturday. Read about my other long-form journalism and short stories for download on amazon.
I spent months in Gaza tracking the story of Imad Akel, a Hamas military chief. Akel's brother was killed by Palestinian police. Imad's vengeance prefigured the civil war that later split his people and still divides them. This is his dramatic story. Download free to your Kindle from amazon.com in the US. Get the UK edition.